Hello girls !
Oficial am luat vacanta and i'm so happy and free like a bird in the sky :)) ! Sper ca si voi sunteti ok si ca ati mai scapat de examene, iar cele cu bacul sunt experimentate la tot si toate.
Pentru astazi v-am pregatit un look simplu, nu prea colorat, perfect pentru atunci cand vestimentatia este scoasa in evidenta de culori tari si nu dorim ca machiajul ochilor sa fie foarte accentuat/colorat.
Cu look-ul acesta am participat la concursul
Adinei
, ce avea ca tema transformarea printr-un machiaj natural, de zi.Nu am castigat, dar nici nu am pierdut nimic.
Sper sa va placa !
And now i want to give some roses to you ...
♥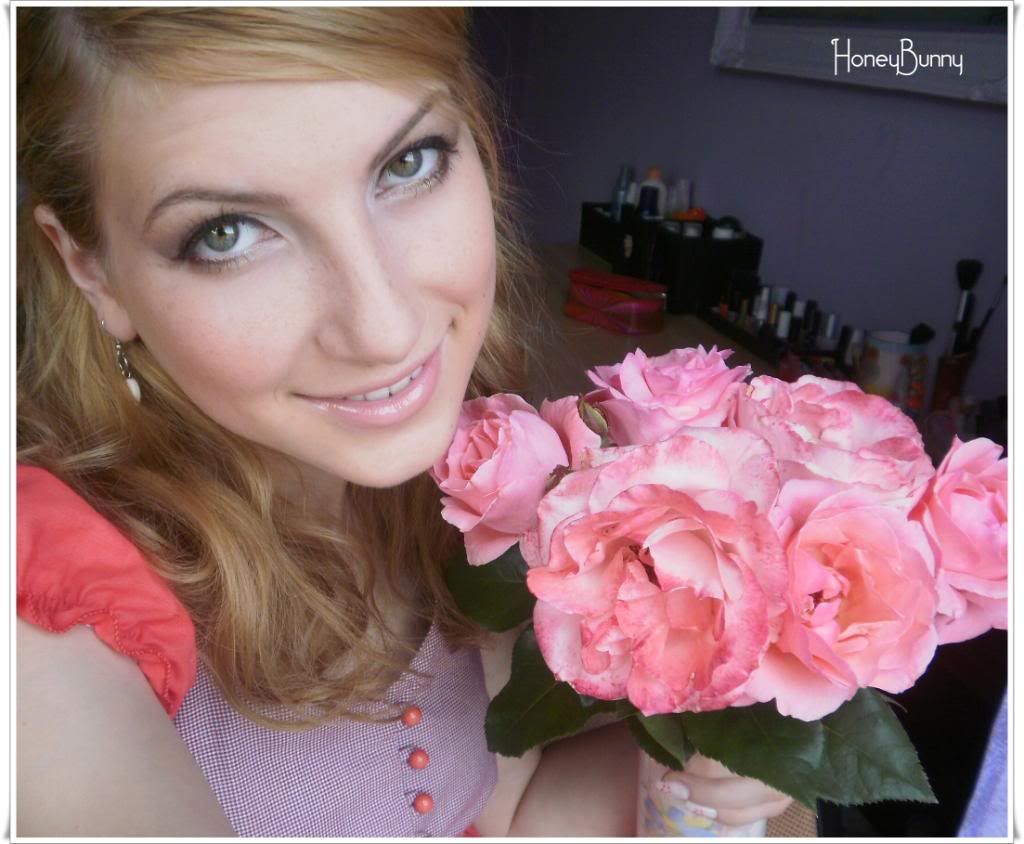 Pentru detalii ,propuneri,intrebari ma gasiti la charmy_bunny@yahoo.com